Botox
You are here : Home /
Botox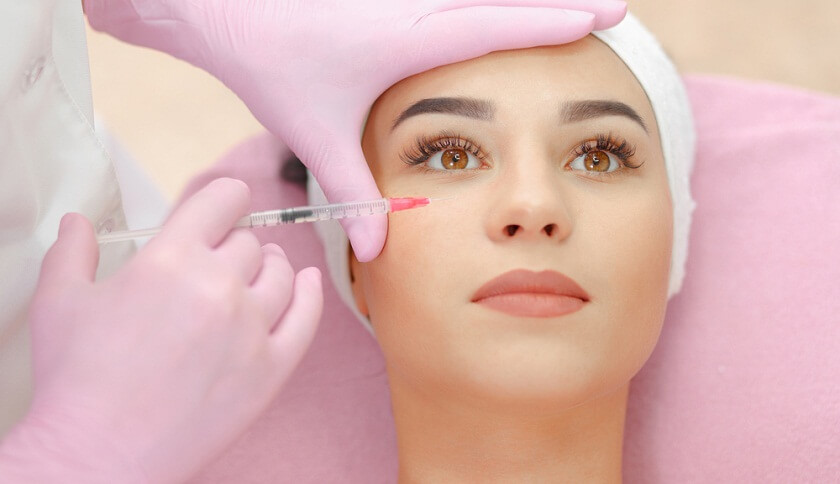 Best Botox and Fillers Treatment In Pune used when years of squinting and frowning tend to leave deep wrinkles in the skin between the eyebrows and on the bridge of the nose, across the forehead, and at the corners of the eyes. On many people, frown lines produce an angry or sad look that detracts from a pleasant facial appearance. In this Best Botox and Fillers Treatment In Pune Simple injections of BOTOX Cosmetic will improve these lines without surgery and without scars. The contractions and movements of the facial muscles are controlled by signals from the brain. In Best Botox Fillers Treatment In Pune, BOTOX simply prevents the muscle from allowing responses to these messages. As a result, the muscle relaxes and the overlying skin remains unwrinkled and smooth.
BOTOX Cosmetic is a therapeutic muscle-relaxing agent derived from the bacterium, Clostridium Botulinum. For over a decade ophthalmologists have applied BOTOX treatments for its original intention, the treatment of blepharospasm., NOW WE have utilized BOTOX Cosmetic as a treatment to correct the visible signs of stress and aging. BOTOX Cosmetic may also be used for the treatment for hyperhidrosis, or excessive sweating of the axillary (underarms), palms of hands, and soles of feet.
In Botox Fillers Treatment in Pune, very tiny amounts of Botox are injected into specific facial muscles, causing a local relaxation. The lines and wrinkles gradually smooth out and new creases are prevented from forming. Other facial muscles, like those needed to raise the eyebrows, are not affected so a natural expression is maintained. we are extremely skilled and experienced in using Botox to prevent early signs of aging, as well as to treat a variety of immediate concerns.
Vertical lines between the eyebrows and on the bridge of the nose.
Squint lines or crow's feet at the corners of the eyes.
Horizontal forehead lines.
Platysmal muscle bands (vertical lines) often visible on the neck.
Lower facial muscles such as the masseter muscle, wrinkles around the mouth, and turning down at the corners of the mouth.
Botox Fillers Treatment in Pune use only the us-fda approved products for our patients. Please watch out for cheaper alternatives. This treatment is done by dr.rohan anand himself and depending on the number of units you need we can target the following areas-
Forehead
Frown Lines
Eyebrow Curves
Laugh Lines / Crows Feet
Drooping Lips
Chin
Jowls
Neck Lines and Many More Indications.
We also use botox for sweat reduction on the palms , soles , forehead and underarms.
Before & After Botox Fillers Treatment At Skin World Pune